In the night of April 7, the German Video Game Industry was celebrating the eight Video Game Awards ceremony. The best games of the year were named and awarded in fourteen categories, with a total price sum of 470.000€ across all winners.
Our very first mobile game Path of War has hereby won the award for "Best Mobile Game" made in Germany.
Jury: "Path of War leaves known paths and adds bold innovations to the mobile genre. Path of War comes technically advanced with a unique engine created by the Envision team  and innovative free-to-play mechanics.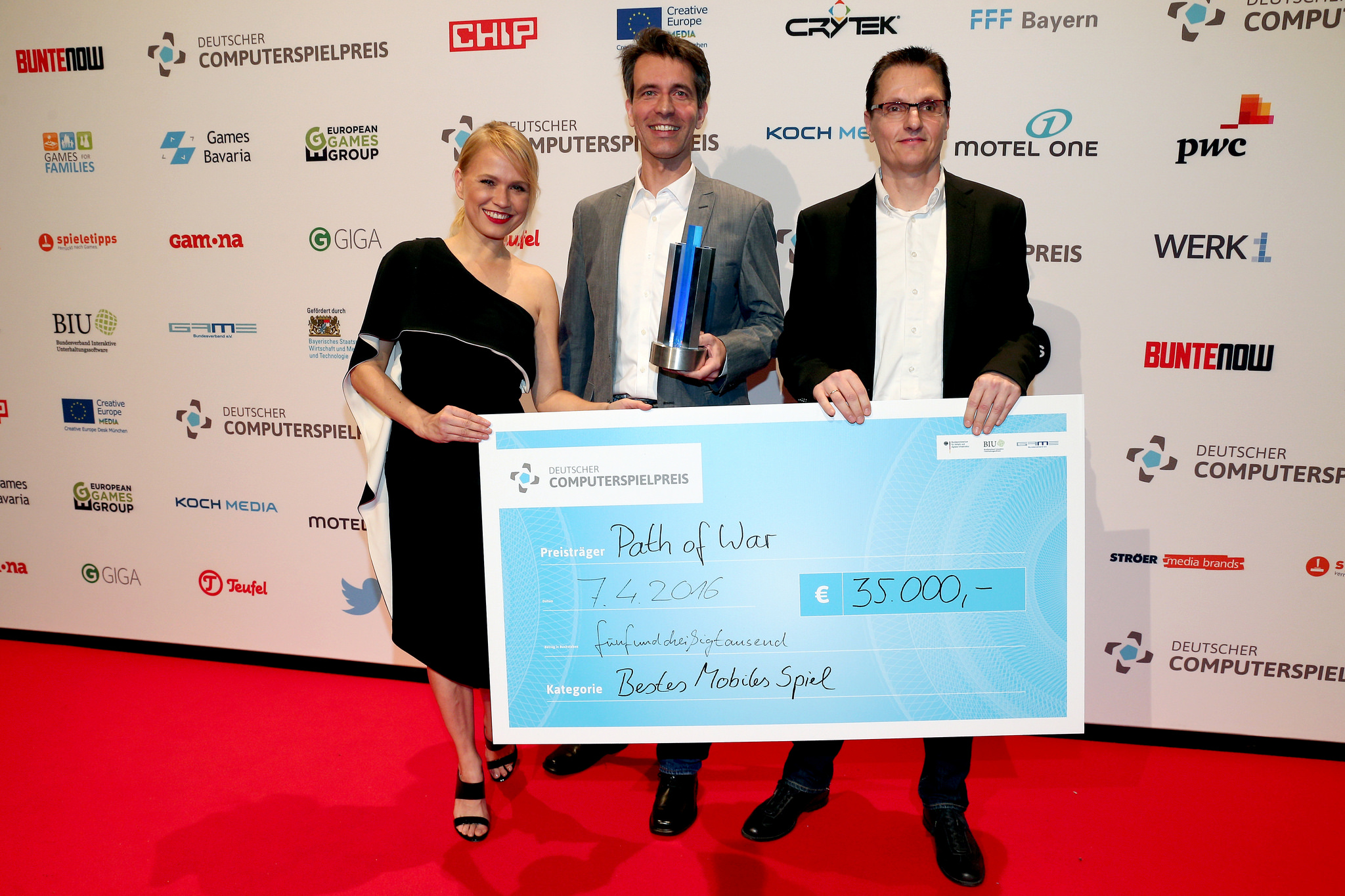 Image source: Gisela Schober/Getty Images
Our Senior Producer Martin Löhlein, and COO Boris Kunkel were present at the awards to receive the precious award, presented by German TV Star Nova Meierhenrich.
We are incredibly proud of winning this award with our first mobile game, and hope to continue on this already success story even more in the future.